MBA Insurance Services | The Refinery
We have managed the MBA Insurance Services brand, marketing and communications for their membership across Australia.
MBA Insurance Services is one of the largest building and construction insurance providers in Australia. With a member base of some 29,000+ building professionals, MBAIS is a major provider of insurance products at every level.
The Refinery has managed the MBAIS brand assets and communications since 2014 including the development of corporate collateral, advertising, awareness campaigns and digital media.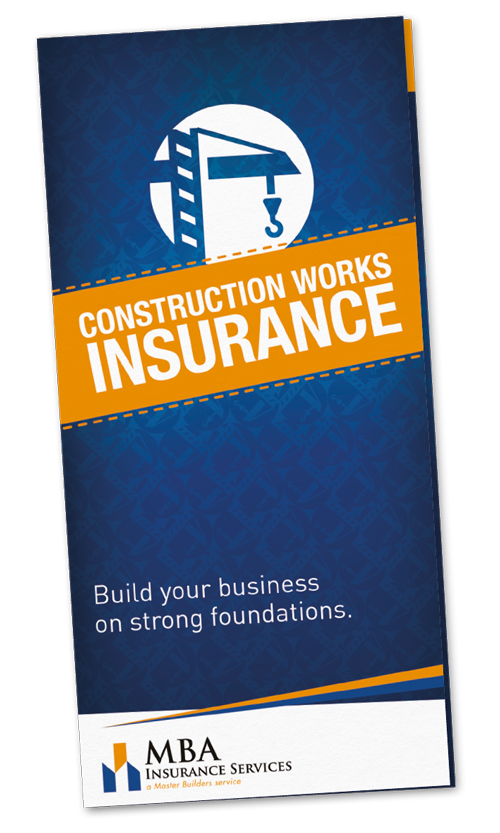 We've grown and developed the MBAIS brand.
The numerous campaigns and corporate communication produced has seen an increase in the company's awareness and market share.
We've evolved MBAIS' market positioning and strategy.
Together with MBAIS, we have established and adapted the business' value proposition and formulated a method of communication to engage and retain members from each market segment.
We've built key brand messages for MBAIS to communicate to their membership across all branded collateral.
The development and implementation of the MBAIS brand and style has been important in ensuring consistent and coherent delivery of information for all insurance products.
We identified the true value of the business to its membership.
Leveraging the knowledge and advice of MBAIS staff has become an integral part of the communication strategy and the business' unique selling proposition.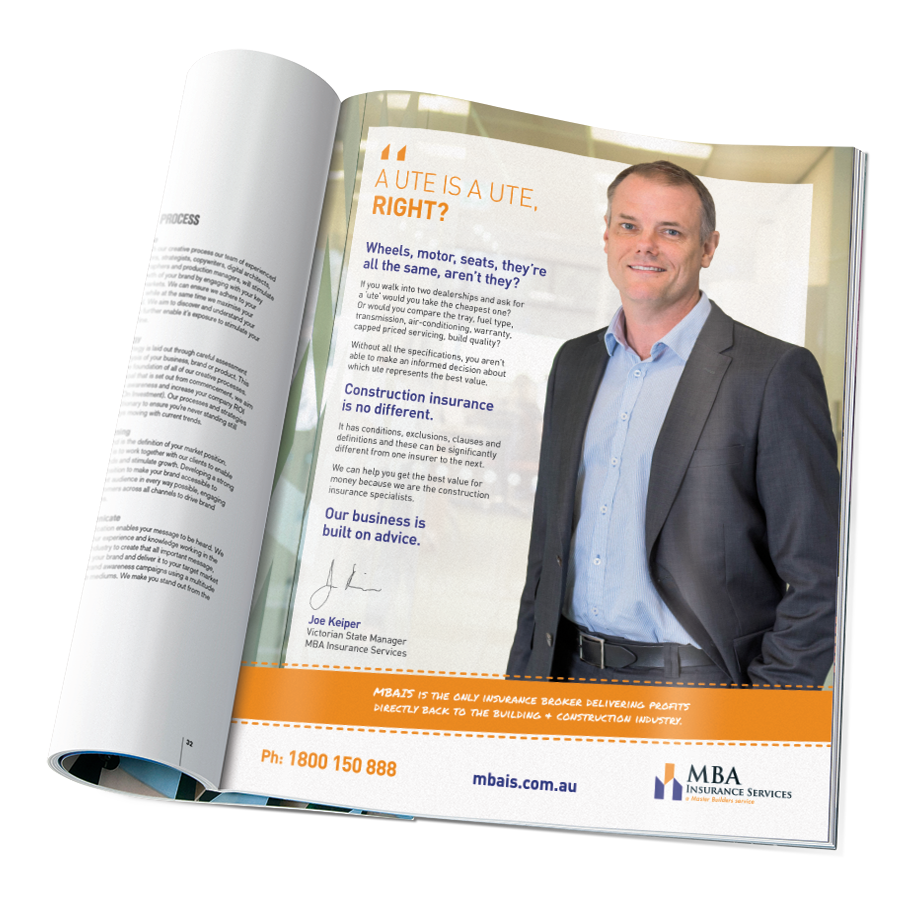 We developed the MBAIS brand narrative.
To help their existing and prospective members understand their business, we established a brand story customised for each market segment.
We expanded their digital footprint and online value proposition.
The digital platform was transformed into an information resource for builders and enables members to issue insurance quotes and warranty certificates online.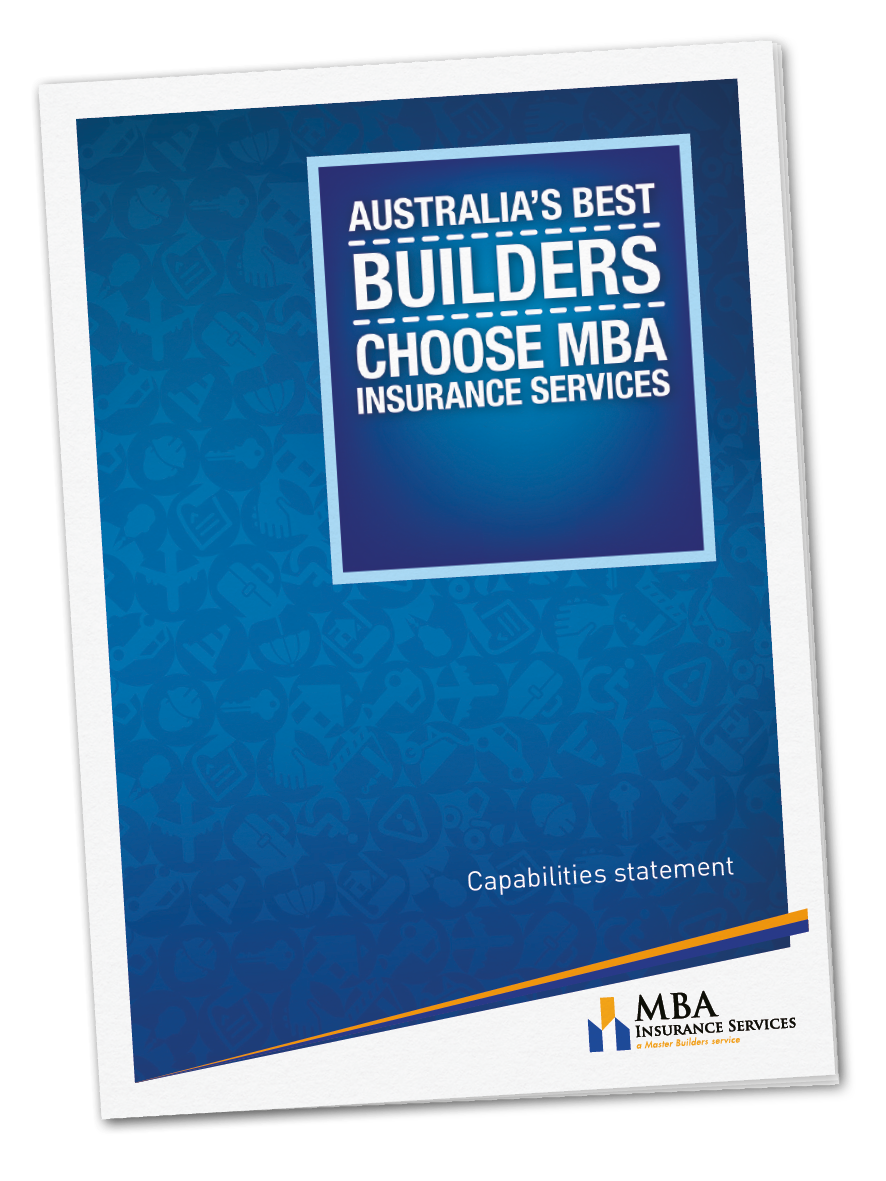 Working with a well respected brand like MBA Insurance Services across various disciplines is a unique challenge for our team.
We continue to be involved with many facets of the industry leading broker to add value to their products and streamline their business."
Nick Lauria
Associate Agency Director